Online Entertainment - Covid Xtra Safe
As Covid-19 hit, Penny's life drastically changed. Every venue they worked in or produced events for shut down, events were cancelled & refunded, and the planes stopped flying.
Rather than laying on the lounge watching Netflix and feeling sorry for themselves (which, let's be honest, they did do for a bit…) they pioneered online Covid Live-Streaming entertainment and created the daily chat show Lunchtime Lockdown. They drew record numbers accumulating over 100,000 views across all their broadcasts and reaching almost 200,000 accounts.
Now offering online entertainment for your social function, team building event or client gathering.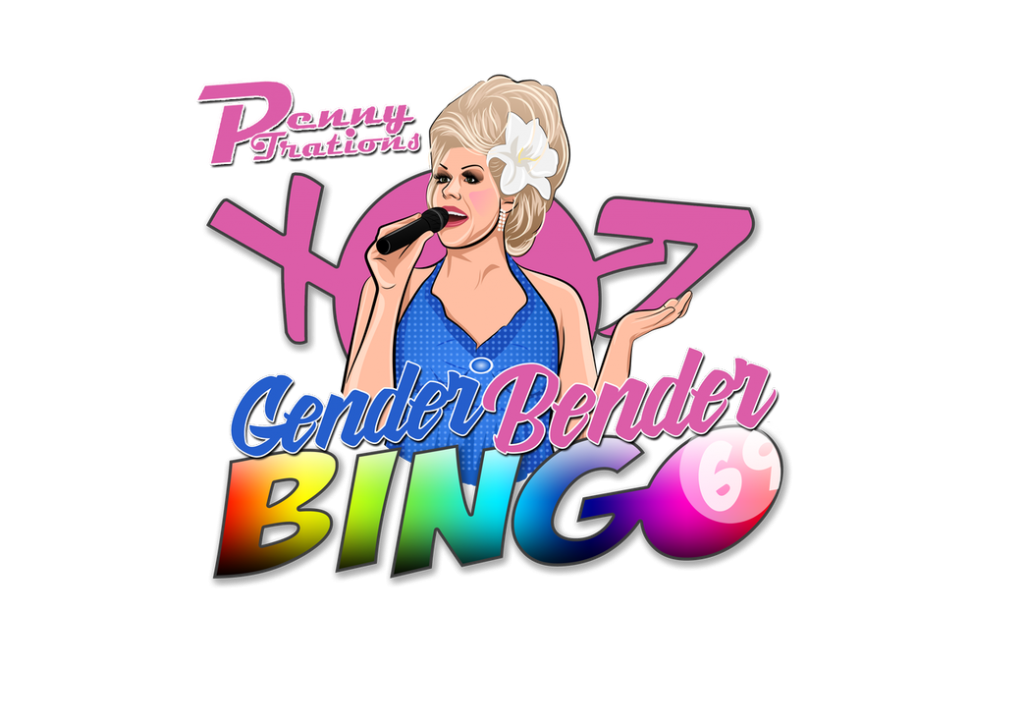 GenderBender Bingo (formally Tranny bingo) has been WOWING Sydney and beyond for over 20 years.  This MULTI AWARD WINNING team have been voted Time Out's BEST NIGHT OUT and won multiple DIVA awards.  GenderBender Bingo has been seen across Australia, featured on TV and even performed on P&O Comedy Cruises and U World Cruises Denmark.
We suggest providing bingo prizes as an incentive to win. Prizes can be vouchers emailed to the winning participants
Recent online clients:
Sydney Opera House
AMAZON – Glamazon
Bought to you by the award winning team at GenderBender Bingo online Trivia is a great team building event or social celebration.  We have questions covering Television and Movies, Travel, General Knowledge, GLBTQI topics or have a team that can write specific questions for you or you can provide the questions. 
We suggest providing bingo prizes as an incentive to win. Prizes can be vouchers emailed to the winning participants
Recent online clients:
Gilead Sciences, Australia & New Zealand
150 Brown-Forman