Penny was created almost overnight after successful radio spots on Sydney's 96.9 FREE FM. As her popularity grew so did her presence on the station where Penny ended up hosting Late Night Shopping on a Thursday with school friend Travis Conneeley and then five nights a week with the drive time show The FreeWay. The more we heard from Penny the more we wanted a face to put with the voice.
Penny first appeared as host of The Midnight Shift's New Years Eve 1996. Sadly FREE FM did not get the full time license it was lobbying for and the radio slot 96.9 went to Nova, which Penny would return to at a much later stage.
Over the years of test broadcasts, Penny has developed a strong following in both the gay and wider communities. By the time the station had wrapped up Penny was working solidly throughout Sydney and beyond.
When Penny walks into a room the atmosphere instantly changes, she commands attention. The fact that she is at least seven foot with 'heels, hair and attitude' (a quote given to Penny by Super model RuPaul when they worked together) is just the beginning. Penny has an infectious sense of humor and puts you at ease knowing that you are in the capable hands of a professional "Show Woman".
At home in front of the camera, on stage, behind a microphone or stuck in the middle of a suburban shopping centre, (Westfield's Chatswood – SMACK promotion) Penny connects with the audience.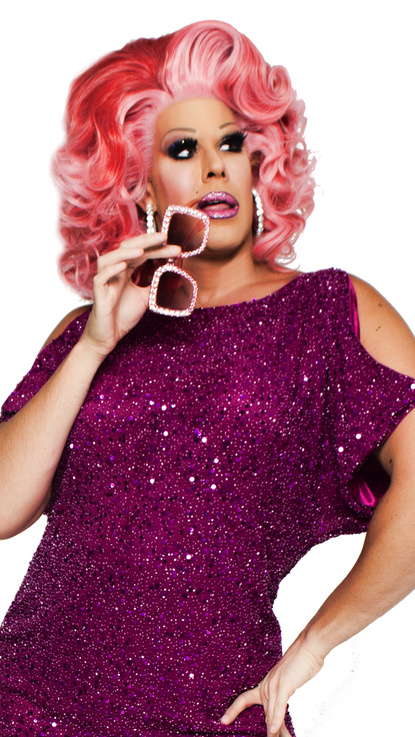 Apart from the regular miming and dancing Penny has taken drag further, hosting events such as: